chrisbet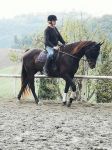 Not a Peace - they are fuller and more yellow. This one was an impulse buy at the garden centre till about 35 years ago and it has long since lost its label! It reliably flowers every year and, if regularly dead headed will go on flowering all summer.



____________________
If it is broken it was probably me ....