Robert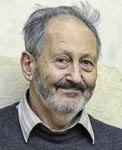 jk wrote:
One for Robert!
Since you dont seem to want to retire and be disgracefully unemployed.

https://www.bbc.co.uk/news/uk-england-cumbria-60015143 Ha!


No thanks, I spent enough of my life in a pub.  Over 28 years I lived in a pub!  I helped out behind the scene, but not keen on the front of house.


I first visited Piel Island when I was about ten, on a school trip.  I often go to Rampside and Roe Island, there is a causeway to where the Lifeboat station is and where the ferry to Piel Island leaves.  Well worth a visit if anybody is this way.  There is a way from Walney Island to walk across but only at low tide and preferably with a guide, the sands are dangerous, hidden gullies and fast running tides, not to mention the quicksands.  Some clown hired a (new) Land Rover and tried to drive the track but got stuck, with no time before the incoming tide, there was no time to drag it out with tractors so it went under... it was dragged out next day, wrecked.

There is a colony of grey Seals on the tip of Walney, protected but they do spend time on Piel island too, beaching themselves between tides.  A haven for wildlife.



____________________
Robert.